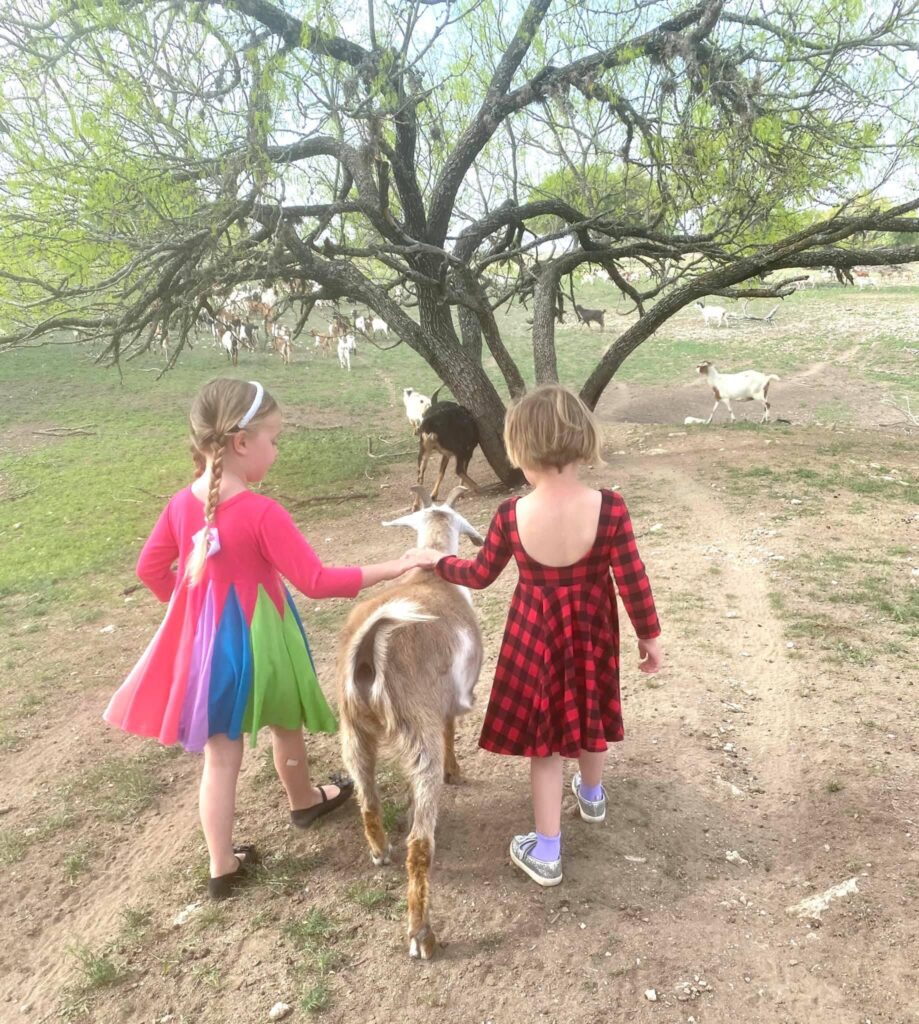 Back to the land….
We are Blessed here at Fey Hill Farm.  This is a truly peaceful, relaxing 50 acres to enjoy nature, let go of stress and focus on Gods blessings.  We are a Spiritual, Event and Education center as well as a working farm and goat lovers.  We breed and raise Mini Nibian and Nigerian Dwarf goats. Our gentle hand raised goats are always ready to meet and entertain visitors.  Our all organic vegetable garden provides vegetables for several local restaurants. You can catch us at the Comfort Farmers Market on Saturdays or purchase fresh vegetables at the farm.

Fey Hill Farm is owned by David & Jane Guthrie and their daughter Leah Hollingsworth and is located in Comfort TX right off of HWY 27 on Hermann Sons Rd.
Contact us for more information on how we can share our piece of Heaven with you!
___________________________________
Things to take time and rejoice….
Mindfulness … Thankfulness … Spirituality
Harmony … Simplicity
Healing … Peace … Relax